Fifth Annual Pottstown Half Marathon & 5k
Sunday, December 15 at 8:30 am will be the 5th annual running of the Pottstown Half Marathon (with a 5k this year)
The Sly Fox Brewery Pottstown Half Marathon will start and finish at the Sly Fox Brewery and Tastin Room – 331 Circle of Progress, Pottstown.  The first 2.5 miles (approx) will be the same as last years course.  It will take you down Glasgow Street and wind it's way down to High Street.  You will turn right onto College Drive and then turn right again onto Keystone Blvd.  At the end of Keystone, you will merge onto the trail for the first half of the course.  Halfway into the race you will turn around and run the same course back to Sly Fox.
The 5k will take place on the Circle of Progress course.  4 loops on the circle.  Great for spectators to watch!
Click here for an application.
We still need some volunteers. Click the button below to sign up.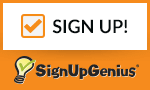 It's time to renew your SFTC membership
Sign up now for your 2020 membership in Sly Fox Track Club!
Your membership gets you a discount on all of the races put on by SFTC. Don't miss out, sign up today!
SFTC and CCRS
Chester County Running Store – Your local running store and official partner of SFTC!
Each month, CCRS will offer exclusive specials for SFTC members.
The special for October is in-stock Hoka running shoes. Hoka is famous for their highly cushioned, yet deceptively light shoes. Shop at CCRS, tell them you are a member of Sly Fox and get 20% off any new, in-stock Hoka shoes in the store.
Look for these specials each month. As an added bonus, mention that you are a member of SFTC and get a club discount whenever you shop.
Chester County Running Store, 38 Glocker Way, Pottstown, PA 19465
in the Giant shopping center on route 100 across from Wawa.
Open M-F 10-7; Sat 10-5; Sun 12-4
The 4th Annual Pottstown Half Marathon is History
Thank you to all of the runners, volunteers, police, medical and fire department personnel, sponsors, donors, residents and spectators.
What beautiful weather to have everyone come together to create a memorable day. We look forward to seeing everyone next year.
Check out photos from the 2017 race.
Results:
Dave Derosa
SFTC member Dave Derosa passed away on July 4th after running a race. He was 45 and leaves behind a wife and three children. Dave succumbed while doing what he loved – running and inspiring his family to follow a healthy lifestyle.
Dave took up running eight years ago as part of a science fair project at the school where he was a 5th grade teacher. Since then, he has competed in races of all distances up to the half marathon with plans to complete a marathon this year.  A longer term goal was to run in all 50 states and parts of Europe.
Please keep his wife, Wendy, and children in your thoughts.
Memorial Contributions:
Those wishing to donate in Dave's name should contribute to the Dave DeRosa Memorial Fund at the College Settlement Camp of Philadelphia. Donations may be sent to 600 Witmer Road, Horsham, PA 19044 or online at collegesettlement.org/how-you-can-help